Capabilities

Single coil barbed wire can have 33 to 53 loops, the outside diameters are 450mm, 500mm, 700mm, 960mm. Standard coil length can be 8m, 10m or 13m. Crossed barbed wire is known as BTO type barbed wire, with the outside wire diameter ranging from 450mm to 960mm; number of loops can be 52 to 112. To choose single coil barbed wire or crossed type barbed wire means that you have different level of security demand. Crossed type brings more frightening effect compared with single coils either used individually or together with chain link fencing as topping barriers.

Barbed wire products come in a variety of materials and forms. Materials include galvanized iron and plastic coated wire. Forms we have are PUMA, MOTTO, IOWA for security, farms, enclosures, fencing toppings and military fencing and barriers.
Puma Barbed Tape Co. focuses on developing, manufacturing and selling barbed wire products, operated in China. We use our technology and development expertise to create fencing and security solutions in the form of good quality finished products for our customers.
About Products: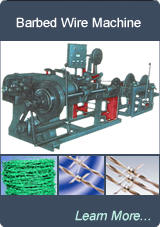 Barbed Wire IOWA Type is the most popular and widely used barbed wire product, available mainly in standard galvanizing or plastic coating materials. The wires are braided with a system of constant torsion, with barb prongs interlaced in the wires. As a traditional product for protection and privacy, barbed wire is widely used in civil and military life. The zinc plating layer for carbon steel materials offers good corrosion resistance for the finished products.